Operations Report - Description

Users who have the proper privileges may access the Operations Report section, wherein they will be able to analyze the executions and operations performed by their digital workforce. Additionally, they may obtain the FTE metric.
Acquire Service

The service is included for all users who have the viewing permit.
Viewing Permits

To view the report, the user must belong to the "informe_Operaciones" (Operations_Report) group.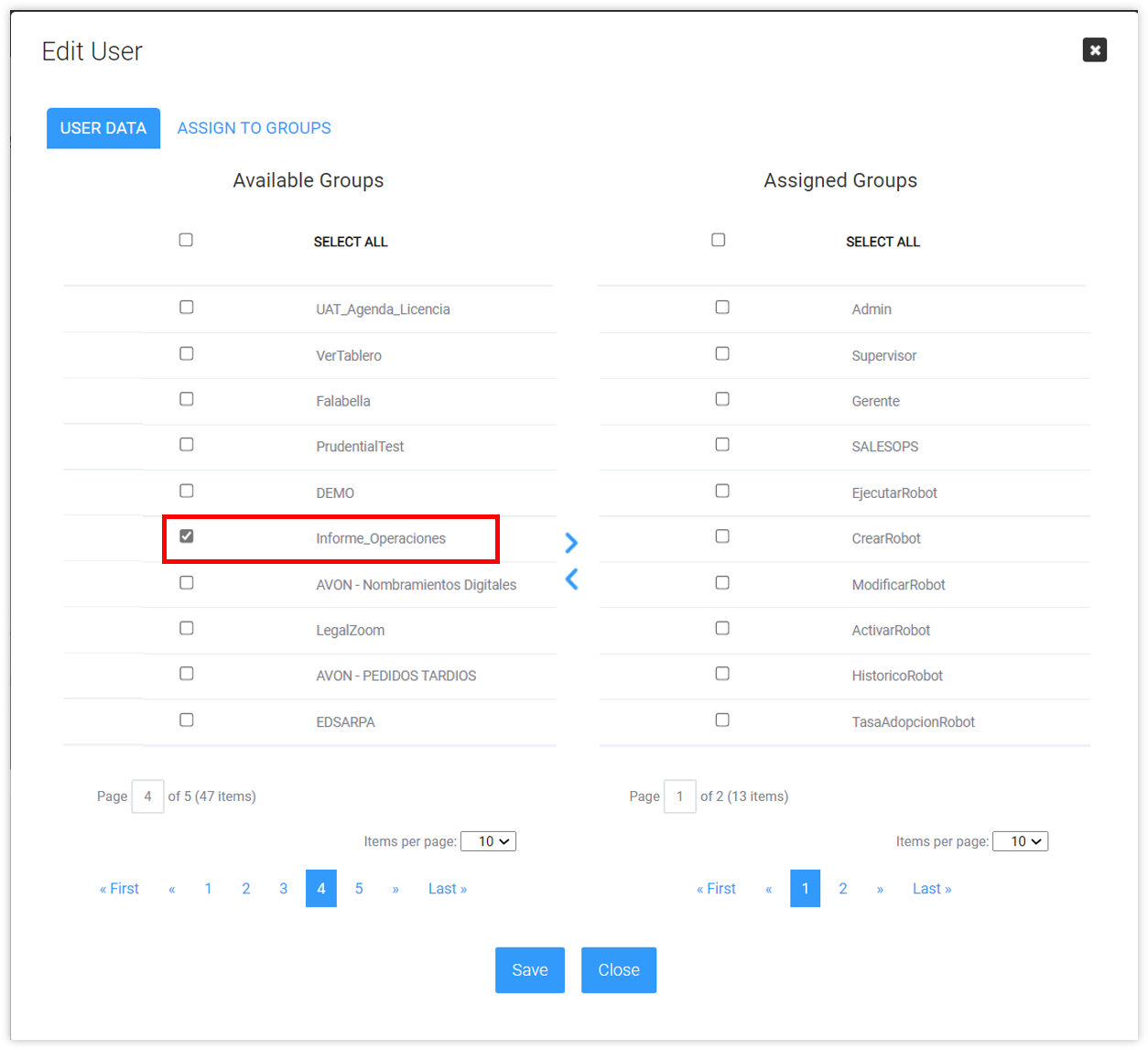 Note: You can find information on how to configure the user access permits in Section: Administrator Guide - User Administration
Accessing a Report

To be able to view the Operations Report, you must access it through the Report/Operations Report option on the menu.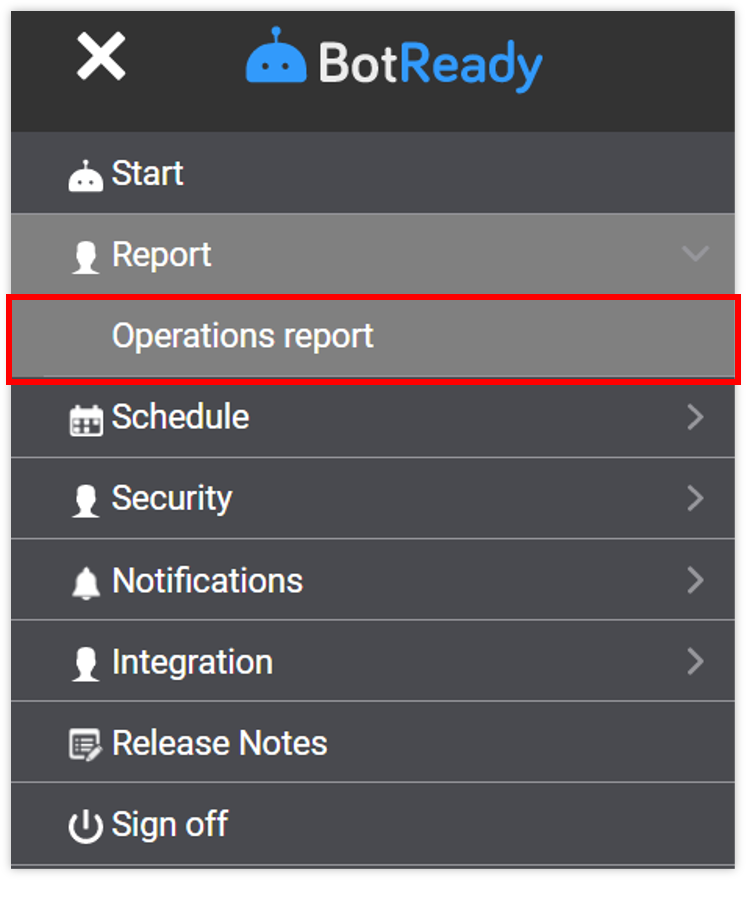 Note: You can find information on how to configure the Operations Report in Section: User Guide - Operations Report Guide